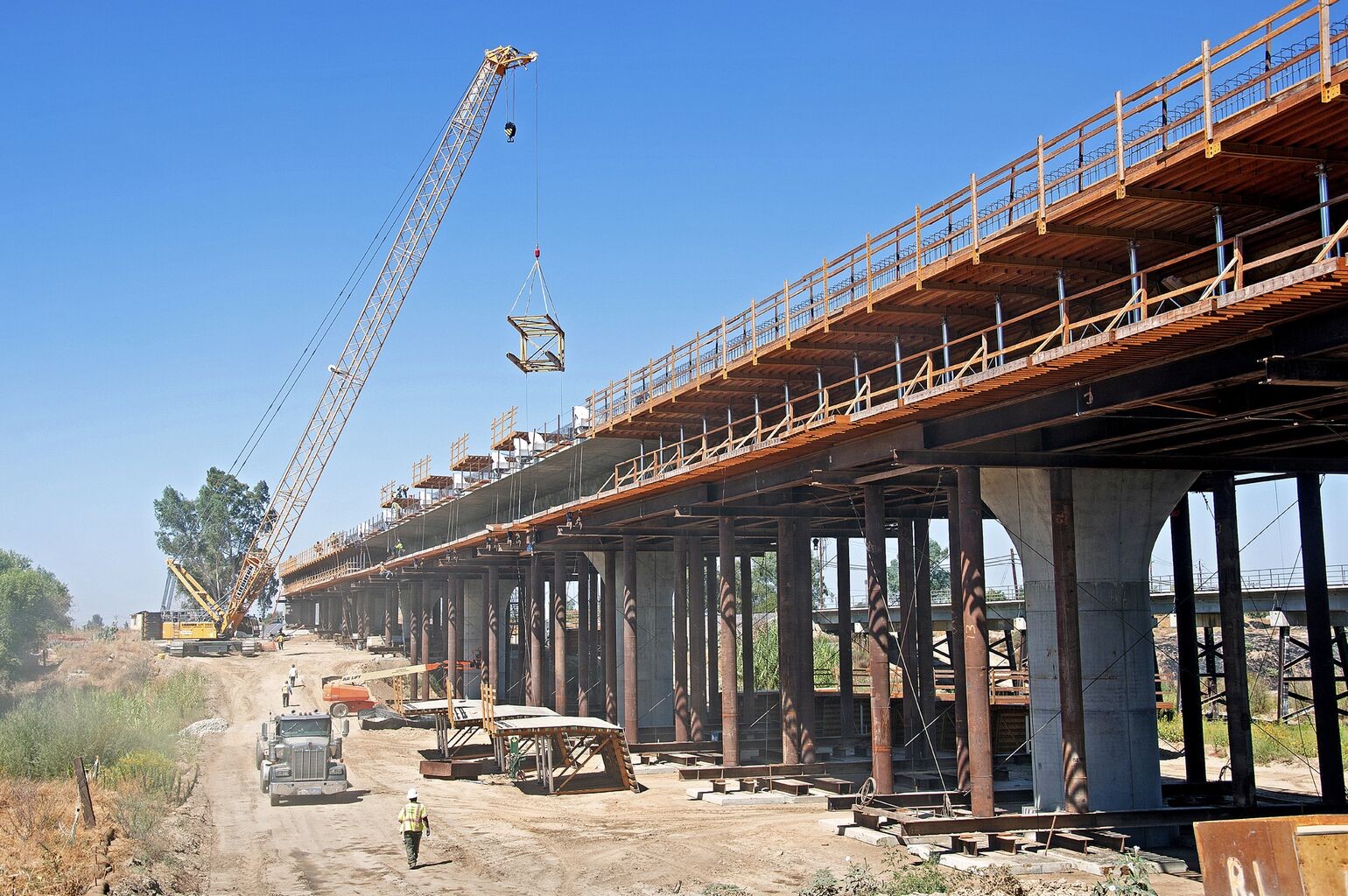 CALIFORNIA HIGH SPEED RAIL CP-4
Construction Package 4 (CP-4) is the third significant construction contract executed on the Initial Operating Section of the high-speed rail program. The CP-4 construction area is a 22-mile stretch and will include construction of at-grade, retained fill and aerial sections of the high-speed rail alignment and the relocation of four miles of existing tracks. Pax is providing biological services including CDFW and USFWS approved biologists and monitors to survey and monitor construction activities to minimize impacts to special-status species endemic to the project location. Pax is also providing a team on location preparing PCS packages and related reporting.
U.S. MARINE CORPS - GREAT GRAY OWL SURVEYS
Pax completed great gray owl surveys in the spring/summer of 2018 at Marine Corps Mountain Warfare Training Center (MCMWTC) Bridgeport, California. The surveys determined the presence/absence of great gray owls by conducting playback calls of great gray owls at predetermined listening stations. Pax surveyors hiked to listening stations across rugged terrain and utilized predator call devices to elicit call-backs from nearby great gray owls. Records of all great gray owls and all other owl species observed were recorded using the ESRI application Collector. Pax surveyed fourteen listening stations for each night of the survey effort.
U.S. ARMY RESERVE - WATER SAMPLING
Pax is conducting water quality sampling at stormwater facilities for US Army Reserve, 63d Division Readiness. Pax is collecting water samples at 12 facilities throughout California from four Qualified Storm Events (QSEs) per year in accordance with the State Water Resources Control Board Industrial Permit Order.
SOUTHERN CALIFORNIA EDISON
Pax is providing project management and biological/water quality support services for SCE's Environmental Compliance (EC) CWA Program. For over 15 years, Pax Principal Biologist Brian Holly has served as a program manager for various on-call environmental compliance programs involving biological assessments, water quality analyses, ecological restoration, mitigation, reporting and construction monitoring.
Pax, under contract by Vernadero, provided biological monitoring of construction activities and mitigation site maintenance for the P637 project at the Marine Corps Base on Camp Pendleton. All construction activities were monitored to ensure compliance and to minimize biological impacts. The project on the approximately 116-acre site includes the installation of Remote Target Systems, construction of support facilities, and demolition of the existing range control tower, ammunition breakdown block and asphalt around the proposed general instruction building.
LA COUNTY DEPT. OF PUBLIC WORKS
Pax provided biological monitors for Arroyo toad and sensitive plant species, as well as native plant species for avoidance for the Los Angeles County Department of Public Works. Pax biologists conducted surveys prior to ground disturbances and provided monitoring during construction activities. Duties included nesting bird surveys, flagging sensitive resources for avoidance, and documenting compliance with permits. If a sensitive species was observed at the site, a qualified and/or permitted Pax biologist relocated the species outside of harm's way. Daily monitoring logs documenting the results of the monitoring effort were provided to Chambers.
ON CALL ENV. SERVICES & SWPPP MONITORING
Pax provided management and Stormwater Pollution Prevention Plan (SWPPP) monitoring for SCE's On-Call Water Quality and Environmental Services program. Pax Principal Brandon Titus (QSP) managed SWPPP monitoring for several ongoing SCE infrastructure construction projects throughout California.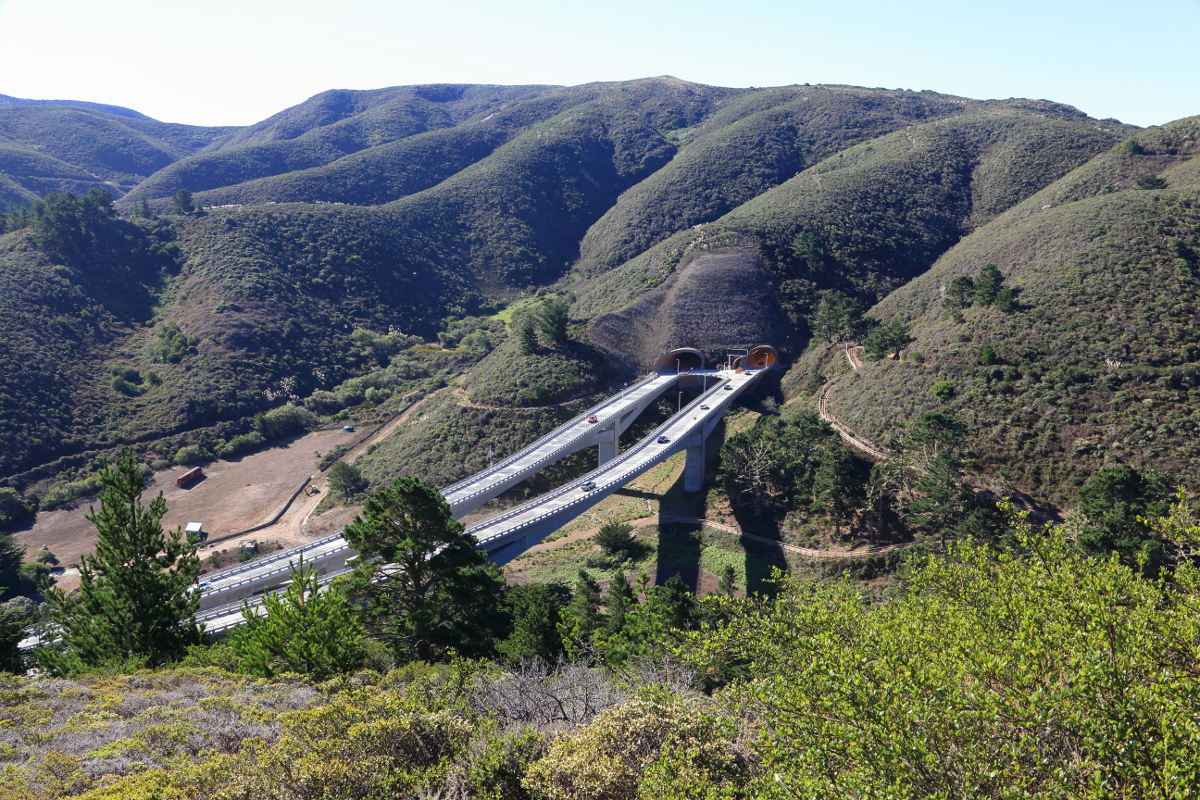 Pax is providing on-call environmental services for Caltrans projects throughout California. Pax is responsible for conducting focused biological surveys, preparing technical reports, meeting other agency conditions, and providing as-needed environmental consulting during project planning.
TEHACHAPI RENEWABLE ENERGY TRANSMISSION LINE
Pax provided project management and Stormwater Pollution Prevention Plan (SWPPP) monitoring for SCE's TRTP Project in the Angeles National Forest for the 100-mile transmission project. Pax provided SWPPP monitoring, oversight of hyrdoseeding post construction, pre-construction yard sweeps, monitoring during construction, inspection of exclusion fencing, daily/monthly reporting and environmental compliance.
Pax provided site compliance including Storm water Pollution Prevention Plan (SWPPP) monitoring and reporting in support of a 1.5 year construction project at Vandenberg AFB, north of Lompoc, California. The project involved weekly SWPPP compliance inspections, including rain event inspections throughout the construction process. After the project was completed, Pax assisted Allstate Engineering with mitigation and habitat restoration pursuant to regulatory agency conditions.
Pax is conducting biological surveys and preparing technical reports in support of CEQA/NEPA analysis associated with several corridors in the LA Metro Project, California. In addition, Pax is responsible for meeting other agency conditions, and providing as-needed environmental consulting during project planning.
DEEP WATER DESALINIZATION PLANT
Pax is conducting a peer review of existing environmental documents, focused biological surveys and preparing technical reports in support of CEQA/NEPA analysis for the Deep Water Desalinization Plant in Monterey Bay, California.
VENTURA RIVER WATERSHED RESTORATION PROJECTS
Since 2008, Pax has worked with Concerned Resource Environmental Workers and the Ojai Valley Green Coalition on several riparian ecological restoration projects throughout the Ventura River Watershed. This collaboration has included support from Southern California Wetlands Recovery Program, U.S. Fish and Wildlife, and California Department of Fish and Game. These restoration projects have involved special-status species surveys, reporting, biological monitoring, removal of non-native invasive plants, planting of native plants, and restoration monitoring.
INITIAL STUDY BIOLOGICAL ASSESSMENTS
Pax has conducted dozens of biological surveys and prepared technical reports in support of projects throughout Ventura County, California. In addition, Pax is responsible for meeting agency conditions, and providing as-needed environmental consulting when resource constraints arise. Pax personnel have performed the following services for these projects: special-status species surveys, jurisdictional delineations, water sampling, GIS mapping, and biological monitoring.